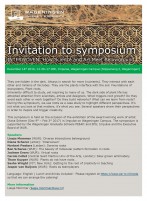 ---


---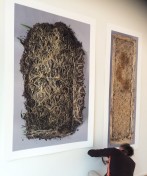 ---
December 14th 2016, 12.30–17.00h,
Impulse, Wageningen Campus
They are hidden in the dark. Always in search for more (nutrients). They interact with each other and millions of microbes. They are the plants interface with the soil. Foundations of ecosystems. Plant roots. Inherently difficult to study, yet inspiring to many of us. The dark side of plant life has attracted attention from scientists, artists and designers. What triggers root growth? Do they avoid each other or work together? Do they build networks? What can we learn from roots? During this symposium, we use roots as a case study to highlight different perspectives. It's not what you look at that matters, it's what you see. Several speakers share their perspectives in order to inspire and trigger creativity.
Speakers:
Liesje Mommer (WUR): Diverse interactions belowground
Diana Scherer (artist): 'Interwoven'
Norbert Peeters (Leiden): Darwins roots
Ben Scheres (WUR): The beauty of molecular pattern formation in roots
Jochem Evers (WUR): Virtual roots
Carole Collet (Central Saint Martins Univ of the Arts, London): Slow grown embroidery
Thom Kuyper (WUR): Plants do not have roots…
Sasha Wright (FIT; New York): Getting to the root of creativity in teaching
Jasper van Ruijven (WUR): Roots as teamplayers
---